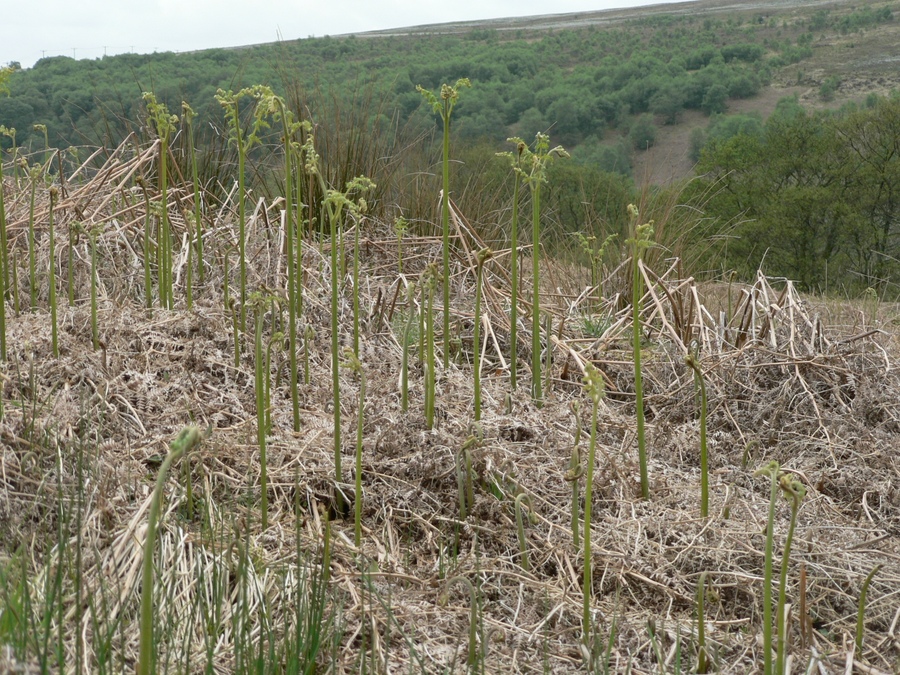 The Bracken Control Group
This Group considers all bracken control issues and techniques, but the trigger for its establishment was the decision taken in 2011 not to register Asulam under the latest EU Regulation (1107/2009).
Simon Thorp, a consultant to The Heather Trust, is the Coordinator of the Group.
Bracken control is important to a diverse range of interest groups and representatives of the main sectors have been identified and are invited to attend an annual meeting. The list of Sector representatives can be viewed here.
Lists of aerial and ground-based contractors are being developed and they can be found here. Please forward details of any contractors to add to the list.
Some additional background information about the formation of the Group, and details about its main activities, can be viewed here.