Emergency Authorisation for the 2020 season
Latest Developments
Update 11 August 2020
Early bracken die-back has been reported from all parts of the UK, this year. The BCG Newsletter has more detail.
Updated 10 July 2020
The response to the additional application for an Emergency Authorisation to allow the use of Asulam was issued on 9th July.
The earlier EA Approval (0765/2020), which applies to aerial application only, remains in force. Full details of the new approval, which adds approval for some ground-based control, are available in the EA Approval 1570/2020.
In summary:
For aerial application, there is no change to the increased buffer zone to protect surface water bodies; it will remain at the increased width of 90m.

Ground-based application of Asulam will be re-instated on land designated for conservation or that is covered by an agri-environment scheme, and ground-baed use during the establishment phase of forestry is also approved.

A maximum concentration for hand-held use has been changed: the maximum concentration becomes 1 part product to 4 parts of water.
This latest Emergency Authorisation relates to the use of 'Asulox' for bracken control in conservation areas only, or subject to an agri-environment scheme as defined below.
The land covered by an agri-environment scheme has been defined to include:
Countryside Stewardship

Environmental Stewardship

Environmental Farming Scheme (Northern Ireland)

Agri-Environment Climate Scheme (Scotland)

Section 16 of the Environment (Wales) Act 2016 and Welsh Agri-Environment

and Rural Development Programme grant schemes
where specific agreement for bracken control including the use of 'Asulox' has been made with Natural England, Scottish Natural Heritage, Natural Resources Wales or the Northern Ireland Environment Agency.
Ground-based applications are to be made by vehicle mounted horizontal boom sprayer in a water volume of 400 to 500 litres per hectare or by hand held applicators in a maximum concentration of 1 part 'Asulox' to 4 parts water.
The hand-held concentration has been changed to 1:4; this is different to previous authorisations, when it had been set at 1:100. This is result of CRD carrying out a review of the hand-held use of Asulam to modern guidance and assessment criteria. Clearly, this does not affect the overall application rate of Asulam at 11 litres / ha (10 litres / ha in forestry) but it will mean that less water is required in the mix that is applied.
Reporting & Stock Exclusion
Please will all end-users of Asulam note the requirement to provide information about how, when and where the Asulam was applied. This is an essential part of being able to continue to apply for emergency Authorisations. See the section below for more detail about reporting.
Attention is also drawn to the requirement to exclude stock from the treated area for one month after application. This is to ensure that Maximum Residue Levels are not exceeded in stock entering the food chain.
Use of Amidosulfuron as an alternative to Asulam
Natural England Statement
Amidosulfuron products offer a potential alternative to Asulam for bracken control, but there are concerns about the impact that these products might have if used more extensively. Research is in progress, but while these uncertainties remain, Natural England will "not issue consent on SSSIs for Amidosulfuron use for bracken control except on geological sites where there are no biological features of interest."
Read Natural England's full statement here.
Scottish Natural Heritage Position
SNH has confirmed support for NE's position and stated that SNH is in agreement with NE and will not issue consent to use Amidosulfuron for bracken control on designated sites in 2020. Nor will its use be permitted on land included in Agri-Environment Climate Scheme (AECS) contracts.
Asulam Application Records
To support the application for a further Emergency Authorisation and also to provide information for the registration of Asulam, CRD has requested that the BCG collects details of where and how Asulam has been applied, starting with the 2020 season.
All users of Asulam are asked to provide this information and there are three ways to do this - in decreasing order of preference:
This request is important. With this information the next application for an Emergency Authorisation is more likely to be approved and the it will also help the application for registration.
Key dates for 2020
From the current EA Approval, the relevant dates for the 2020 season are:
| | | |
| --- | --- | --- |
| 18 May 20 | Start of the Emergency Authorisation period of 120 days. | Storage, promotion, sales, and transfer authorised. |
| 1 Jul 20 | Application of Asulam can commence. | |
| 14 Sep 20 | Expiry date: for sale & distribution and use of stocks. | Storage of stocks can continue, and stocks can be moved for disposal. Asulam cannot be applied after this date. |
| 31 Oct 20 | Expiry date: for storage and disposal of stocks. | It will be illegal to store Asulam after this date. |
Asulam Product Labels
Two versions of the Product Label have been produced - one for aerial and one for ground-based application. They will be provided with the containers, but they are also available to download using the links.
Additional Emergency Authorisation Application - 2020 season
An additional application was submitted to CRD on 7 April to present information that had not been available when the initial application had been submitted in July 2019. Further information about this is in the Newsletter issued today.
The application has requested that ground-based application of Asulam be authorised and the aerial spraying buffer zone against surface water bodies remain at 50m.
The application letter can be downloaded and it is supported by 20 Annexes and Appendices, which are available from a link within the letter.
Emergency Authorisation Application - 2020 season
The application for an Emergency Authorisation for the bracken control season in 2020 was submitted on 26 July 2019.
The full application consists of the following documents:
Enclosure 2 - UPL Europe Ltd Registration Position Paper
Enclosure 3 - Form CRD9
Enclosure 4 - Letter of Access
Enclosure 5 - Draft Bracken Control Review
The documents with hyperlinks can be downloaded. Other documents are available on request.
The draft Bracken Control Review will be considered by the members of the Bracken Control Group before being circulated.
The signed version of the Emergency Authorisation was issued on 7th April.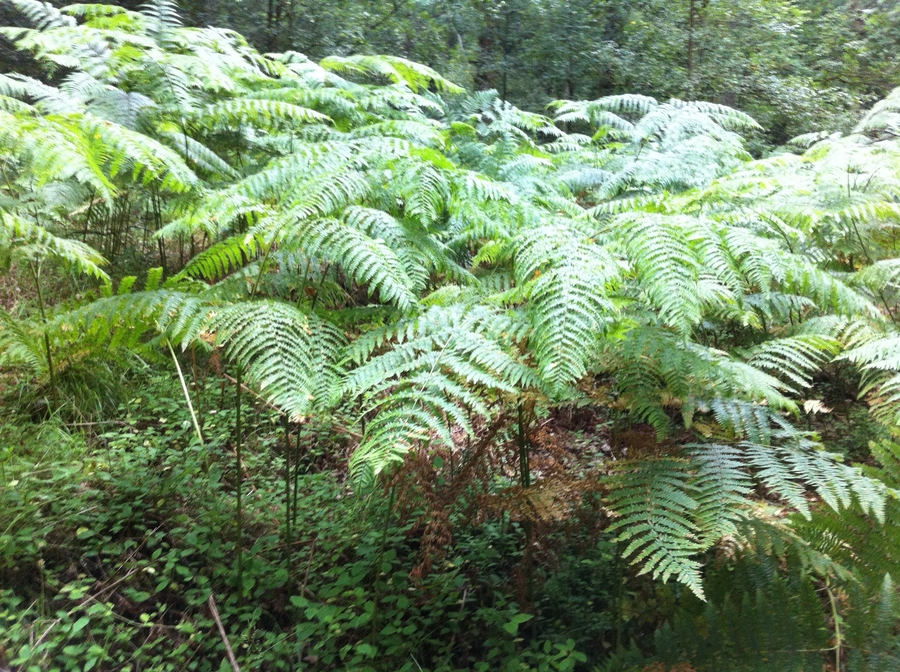 The Permit System - Guidance:
All aerial spraying must be carried out under a permit issued by the Chemicals Regulation Division (CRD) of HSE.
The application arrangements are the same as for last year: an Application Plan template must be completed that lists the jobs it is intended to carry out; CRD may need to consult conservation authorities as part of the permitting process.
CRD is ready to start receiving and processing application plans for the 2020 aerial spraying season.
There are different Application Plan templates for the different parts of the UK and details are available here; this briefing is based on the information provided by CRD. The latest version of the appropriate form should be used for applications.
Asulam Registration
Following the ending of the approval to use Asulam for bracken control on 31 December 2012, temporary, annual arrangements have been put in place to allow the use of Asulam for bracken control to continue. Approval has been subject to the terms set out in Emergency Authorisations granted by the Chemicals Regulation Division (CRD) of the Health & Safety Executive.
The continued availability of Asulam cannot be guaranteed, but the Bracken Control Group is working with all parts of the bracken control community to promote the value of Asulam for the control of this invasive species.
Asulam offers selective control of bracken and it has approval for aerial application. These characteristics are unique to Asulam, which makes its use for bracken control very important. Additional justification is submitted as part of the applications for an Emergency Authorisation, which can be viewed by following the link in the section above.
The support being provided by CRD, which is the relevant agency for the whole UK, is very gratefully acknowledged.
If application of Asulam is to continue without a break, applications for Emergency Authorisations will need to be submitted by the Bracken Control Group, each year until registration of the product is achieved.
Long Term Availability
The owners of Asulam, UPL Europe Ltd (UPL), have applied for the re-registration of Asulam in the EU for bracken control. This is an expensive process and requires an investment of many £100,000s.
The re-registration process takes a long time and the latest indications are that we may not hear the outcome of the application until 2022.