Emergency Authorisation for 2022
An Emergency Authorisation (EA) has been issued to allow Asulox to be used for bracken control in Great Britain and Northern Ireland during the 2022 season.
To ensure that the conditions attached to the approval are complied with, everyone intending to apply Asulox to control bracken must read and understand: the full approval and the latest version of the product label (see below).
The key points of the approval are:
Application is authorised from 1st July.
To minimise interaction with breeding birds, where feasible, application should take place after 1st August, or as late in July as possible.
To protect mammals, application is not allowed where the hazel dormouse is known to breed.
Aerial application has been authorised subject to an aerial spraying permit being obtained: the regulator will provide template application forms.
Ground-based application has been authorised for conservation areas only, which have a statutory conservation designation.
There is no change to the no-spray buffer zones included in previous authorisations.
The EA period will end on 12th September for placing Asulox on the market and for use - no spraying is to take place after this date.
Returns of unopened containers will be accepted by distributors; it will be illegal to hold stocks of Asulox after 28th October.
The EA period will end on 29th October 2022 for storage and disposal of stocks.
Asulox will be available through nominated distributors in 1,000 litre and 20 litre containers.
To meet the requirements of Appendix 3 (Stewardship) of the EA approval, distributors, contractors and users of Asulox are asked to ensure that details of how, where and why the product is applied are provided to the Bracken Control Group.
Detailed requirements and a form will be available on this page of the website.
This information is required to allow data to be provided in support of further applications for the use of Asulox. All details will be aggregated before submission so that individual information is not made public.
The BCG is asking for the approval process to be revised so that this brinkmanship is avoided in the future and so that the threats from bracken can be mitigated in a safe and effective manner.
Dates for 2022
| | | |
| --- | --- | --- |
| 21 Jun 22 | Emergency Authorisation issued | Storage, promotion, sales, and transfer authorised. |
| 1 Jul 22 | Application of Asulam can commence. | |
| 12 Sep 22 | Expiry date: for sale & distribution and use of stocks. | Storage of stocks can continue, and stocks can be moved for disposal. Asulam cannot be applied after this date. |
| 28 Oct 22 | Expiry date: for storage and disposal of stocks. | It will be illegal to store Asulam after this date. |
Asulox Label 2022
The product label has been revised for 2022 and the booklet version is available to download.
Ground-based use in forestry
In response to a query raised by Confor and Forest Research, CRD has clarified that the the restriction in the asulam approval (other specific restriction 11) and the product label relating to ground-based use in conservation areas only applies to rough grazing, moorland and amenity grassland, and not to the forestry use (pre-planting and in first five years after planting).
Asulox Records 2022
To support future applications for the use of Asulox, it is essential that accurate records of use are maintained, including when, where and how the product was applied.
The responsibility to do this applies to all parts of the supply and use chain including the manufacturers of the product, the distributors, contractors and end-users.
There versions of a form, which aims to capture the relevant information, have been prepared. In order of preference these are:
Complete this version on a PC / Mac computer (but not on a tablet) and return it as an attachment by e-mail to info@brackencontrol.co.uk
Print this version of the form and return the completed form by post or return it as an e-mail attachment after scanning or photographing it.
Hazel Dormouse
The approval for 2022 states that "to protect mammals, application is not allowed where the hazel dormouse is known to breed". This restriction applies to asulam application from the air and ground.
Additional guidance has been issued by CRD & Natural England and can be viewed here. As there are very few confirmed records in Scotland, this guidance only applies to England.
Emergency Authorisation Application for 2022
Details of the application are available here.
The Permit System - Guidance:
All aerial spraying must be carried out under a permit issued by the Chemicals Regulation Division (CRD) of HSE.
An Application Plan template must be completed that lists the jobs it is intended to carry out; CRD may need to consult conservation authorities as part of the permitting process.
There are different Application Plan templates for the different parts of the UK and the 2022 season details will be available from the HSE website (soon after the EA approval is issued).
Asulam Registration
Following the ending of the approval to use Asulam for bracken control on 31 December 2012, temporary, annual arrangements have been put in place to allow the use of Asulam for bracken control to continue. Approval has been subject to the terms set out in Emergency Authorisations granted by the Chemicals Regulation Division (CRD) of the Health & Safety Executive.
The continued availability of Asulam cannot be guaranteed, but the Bracken Control Group is working with all parts of the bracken control community to promote the value of Asulam for the control of this invasive species.
Asulam offers selective control of bracken and it has approval for aerial application. These characteristics are unique to Asulam, which makes its use for bracken control very important. Additional justification is submitted as part of the applications for an Emergency Authorisation, which can be viewed by following the link in the section above.
The support being provided by CRD, which is the relevant agency for the whole UK, is very gratefully acknowledged.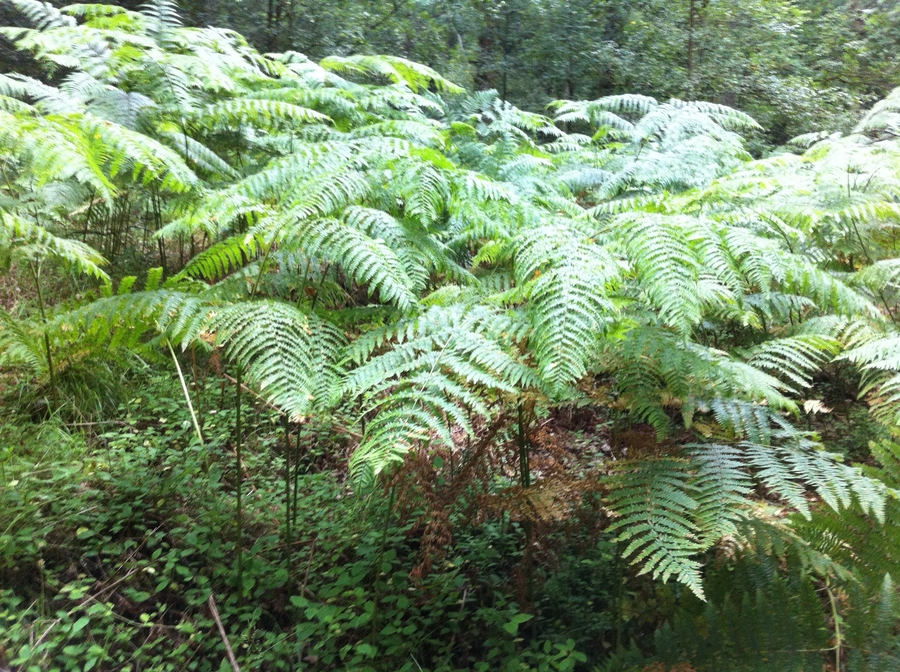 The current arrangements are that if Asulam is to continue to be available without a break, Emergency Authorisations, submitted by the BCG, will need to be approved each year. There are no guarantees that this will be possible.
As part of the EA application submitted for the 2022 season, the BCG has asked that consideration be given to conducting a review of the approval process, with a view to finding an approach that will provide more certainty. After 10 years of applications, it is difficult to justify this issue being considered as an emergency.
Long Term Availability
To achieve long-term availability, the authorisation holders for the active ingredient asulam, UPL Europe Ltd (UPL), who are also the owners of the product Asulox, need to register the product. This is an expensive process and requires an investment of many £100,000s.
UPL started the EU application process for the registration of asulam for bracken control under EU regulations, but now need to submit an application for registration under GB regulations.
The latest indications are that we may not hear the outcome of the application for at least 5 years.